As the person responsible for citizens' data security and public computers, you now have an effective tool for protecting the citizens – OS2borgerPC
In collaboration with Aarhus Municipality among others, we have developed OS2borgerPC – a remote management system for publicly available computers that protect the citizens against data theft and keylogging.
Why choose OS2borgerPC?
The solution is a web-based application that can be connected to every common printing solution. OS2borgerPC can be used as a clock in/out screen, for large screen solutions in e.g., public swimming pools and access roads, and as information screens at citizen services and libraries, among others.
"The system is easy to use, especially when you have a lot of computers that need to be controlled. It works really well that you can control the different computers setup through scripts."
Rene Krøll – digital librarian at Ballerup library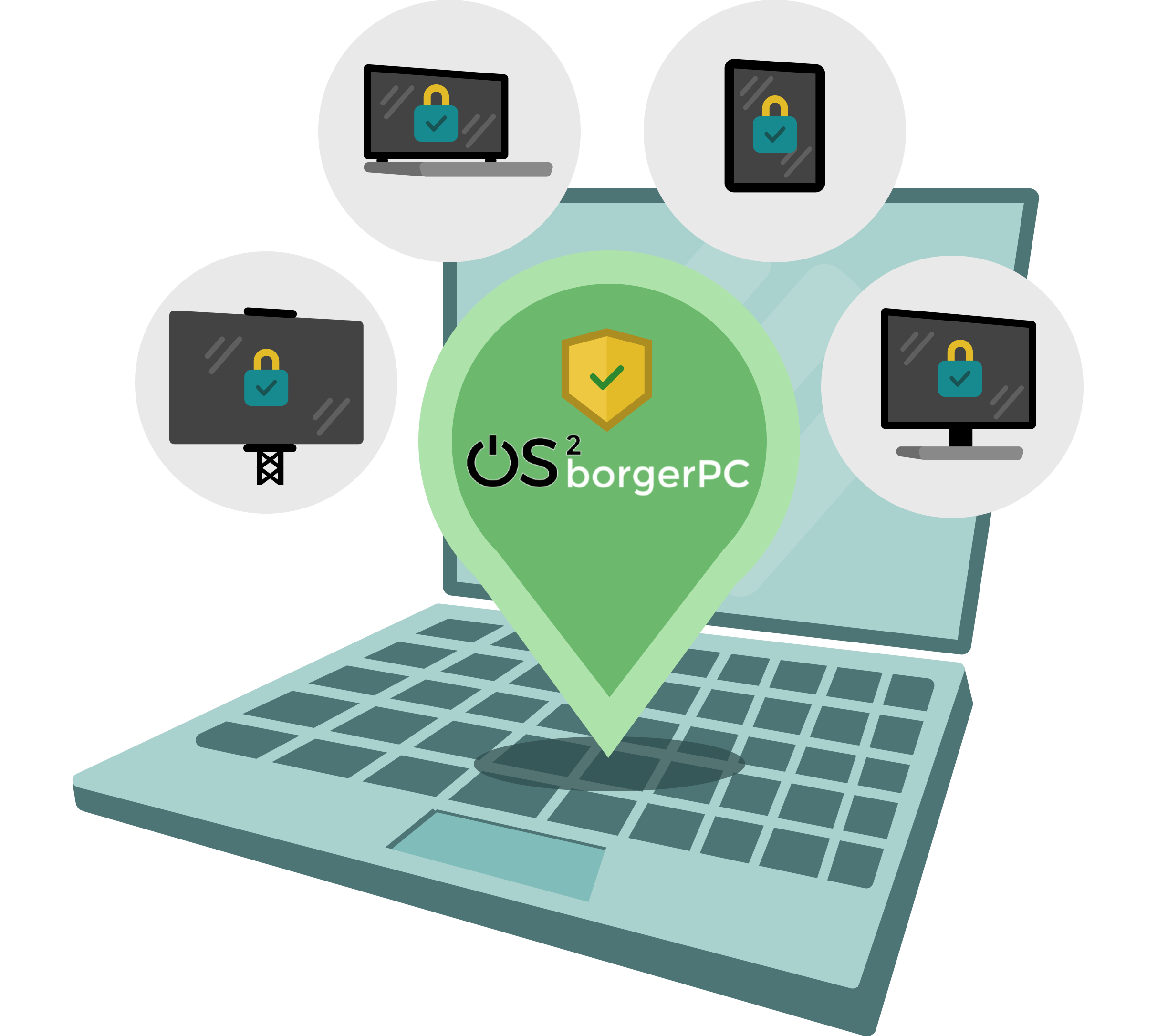 The citizen is safe
OS2borgerPC uses keylogging control. Among other features,  the system automatically shuts down if the keyboard gets pulled out to insert something else in the computer (for example a keylogger). Whenever a user leaves their desk, the OS2borgerPC software automatically logs the user out the PC. All user data is deleted, making the user unable to access any confidential information of the previous user.
"There have not been attacks or hacking since we got OS2borgerPC. It resets itself every 10 minutes, which is perfect for personal sensitivity. I feel that we have been safe since the installation of OS2borgerPC."
Brian Løvendahl – It-consultant in Vordingborg Municipality.
With OS2borgerPC you get:
Central management of security with safety alerts when there is a misuse of the computer, surveillance of software keylogging, etc.
A web-based centralized administration that allows the deployment of multiple freely accessible functionalities
Option to control information screens
The security that all user information is deleted whenever a user leaves the computer
Ongoing security updates
"OS2borgerPC is easy to administrate from our side. We can send out an update all at once instead of having to go and update each computer physically. It only takes 10 minutes to start an OS2borgerPC up versus a traditional Windows computer which can take 1-2 hours for the same functions. So you save a lot of manhours."
Alexander Svend Schlotfeldt – It-consultant in Vordingborg Municipality.
Everything is delivered under an open source license at a low-cost subscription. Magenta hosts and operates OS2borgerPC and offers an operating agreement with support on the system.
 How we work at Magenta
At Magenta, we have developed a delivery model that ensures your project goes through the necessary steps to achieve the best possible end result. The model is based on best practices, twenty years of experience with agile IT development and focuses on quality.