OS GIR – Employee & Organization, is an open source HR system that manages the organization with full ownership and automation.
Many organizations today realize the importance of being in control of managing the organization.
Aarhus Municipality and Ballerup Municipality were among the first to express this particular need. Therefore, they contacted Magenta with the aim of building a system that not only has a foothold in its own organization, but also lives up to the principles of framework architecture and implements the OIO standards for Classification and Organization.
The system is open source and owned by the OS2-community, thereby owned by those municipalities who are a part of the OS GIR-community.
OS GIR is a tool that provides the ability to handle information about both employees and departments. More specifically, when the line organization is established, there is, for example, control over who works in which department, what contact information the employees have, their job titles, areas of work, and who their manager(s) are, etc.
OS GIR is intended automatically to distribute the information to other IT-systems. By doing so, information about both the organization and its employees are always identical in all IT-systems connected with OS GIR. The information also forms the basis for automated role and rights management.
Easy Maintenance
Maintenance of the information occur in a user interface that exhibits data stemming from authoritative sources (e.g. The CPR Register, Danish Address Register, and different classification systems). This means that the data quality is very high, and that the information is as profoundly reliable.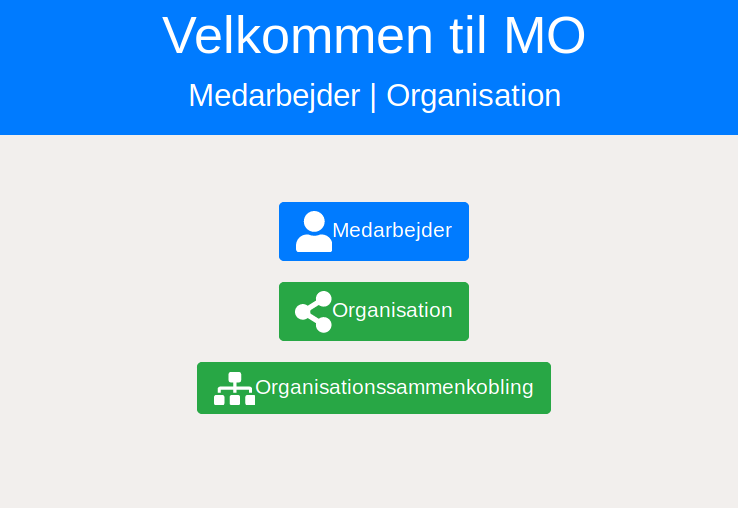 Many Organizations
OS GIR can accommodate and connect several organizations. These can be, for example, the payroll organization, the line organization and the work environment representative organization. It provides an overview and facilitates maintenance of several organizations at once.
Truth Database
The data contained in OS GIR are at all times authoritative and thus correct. The information in OS GIR is a reflection of data from common public systems. Other systems that need organizational and employee data can therefore reliably retrieve them from OS GIR, e.g. the Support System Organization.
The Phone Book
Because the information contained in OS GIR is always accurate, it makes sense to have all employees access it for the purpose of, for example, finding telephone numbers or e-mail addresses. Therefore, it is a good idea to exhibit the so-called Phone Book on, for example, the Intranet and the employees' mobile phones.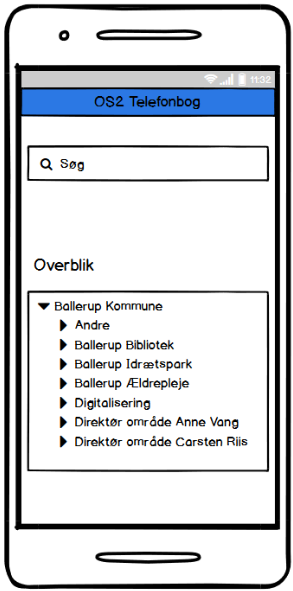 Reports
OS GIR's data foundation can also be used to generate reports, which provide an overview of various features of the organization and employees. It can, for example, be an extract of the telephone numbers of all employees, who is a manager's leader, an organization chart, an extract of e-mail addresses for mail merge and other practical purposes.
Synchronization
The systems integrated with OS GIR are updated with correct data. These can be, for example, various professional systems, payroll systems, the Support System Organization and ESDH systems. There will thus no longer be a need to maintain information about the employees in other systems: Everything will be done via one user interface and handled in one system.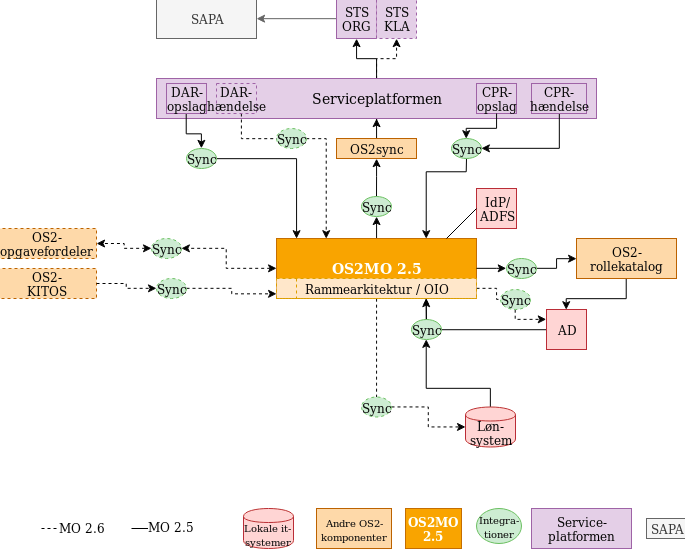 Automation & Streamlining
The automatization is realized once other systems are connected to OS GIR. In addition to automatically updating the information that OS GIR handles, an example is on- and off-boarding of employees, where the creation and closure of employees in the associated systems will take place automatically.
Role & Rights Management
Some of the systems that require information about organization and employees are role and rights management systems such as Active Directory, OS2 role catalog, and diverse Identity & Access Management systems. These systems ensure that employees have access to the IT-systems that they use everyday. They also ensure the closure of access to the IT-systems when an employee resigns. Thus, automated role and rights management becomes a reality, and GDPR can thus be more easily complied with.
Data Security & Compliance
The data security will be tightened in connection with the handling of employee and organizational data, because OS GIR contains dual history and the possibility of traceability. Thus it is possible to track all incidents and extract information about who had, has or will have access to the information at a given time.
The more systems OS GIR delivers data to, the more systems will be included with this security. Data security will thus increase in line with the number of systems that receive data from OS GIR.
Benefits:
High data quality that through operating in one user interface and handling in one system, makes it easy to maintain e.g. the line organization, the payroll organization, and employee and the occupational health and safety representative organization.
Integrates multiple systems and provides an overview of several organizations at the same time.
Data traceability and synchronization in all the systems integrated with OS GIR.